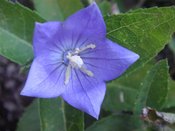 Bloom where you are planted....
Assistant Superintendent: Carol Johnson (cjohnson@rappahannockschools.us) 540-227-0023, extension 3209
Pupil Services: Fran Krebser (FKrebser@rappahannockschools.us) 540-227-0023, extension 3210
Mission of the RCPS Special Education Program

The Rappahannock County Public Schools, Division of Special Services, is committed to supporting school personnel as they work together with families to educate students with varying skills and abilities, address their unique challenges and prepare them for further education, employment, and independent living.
Purpose
The Department of Special Education for Rappahannock County Public Schools serves students with disabilities ages 2-21, who are found eligible for special education and related services by a multidisciplinary team.
Meetings
The Special Education Advisory Committee (SEAC) will meet four times this year. These meetings are open to any and all parents, teachers and community members that wish to support our special needs program!

SEAC Meeting Dates for 2017-2018:
Kick-Off Meeting Sept. 21 at Rappahannock Recreation Park at 5:00PM
*Meeting minutes can be found by linking the "links" tab to the left
February 22, 2018 at 6:00 in RCES Gym

Kristin Kane of the Parent Educational Advocacy Training Center will offer a Dyslexia Presentation and Simulation Workshop. In this workshop, attendees will gather an overview of dyslexia and participate in an intensive simulation intended to generate robust conversation around children with dyslexia and their experiences in the classroom.
March- TBA
May-TBA
Specific Disabilities/ Procedural Safeguards

Information on specific disability categories and procedural safeguards can be found in the "Links" Tab

Required Posting Regarding Vision/Hearing Impairment (VA Code 22.1-217.01)
Copy and paste the link below or call 540-227-0259 for a hard copy
http://www.doe.virginia.gov/administrators/superintendents_memos/2017/287-17.shtml
| | | |
| --- | --- | --- |
| ParaPro Training Module can be accessed in Links | | |
---