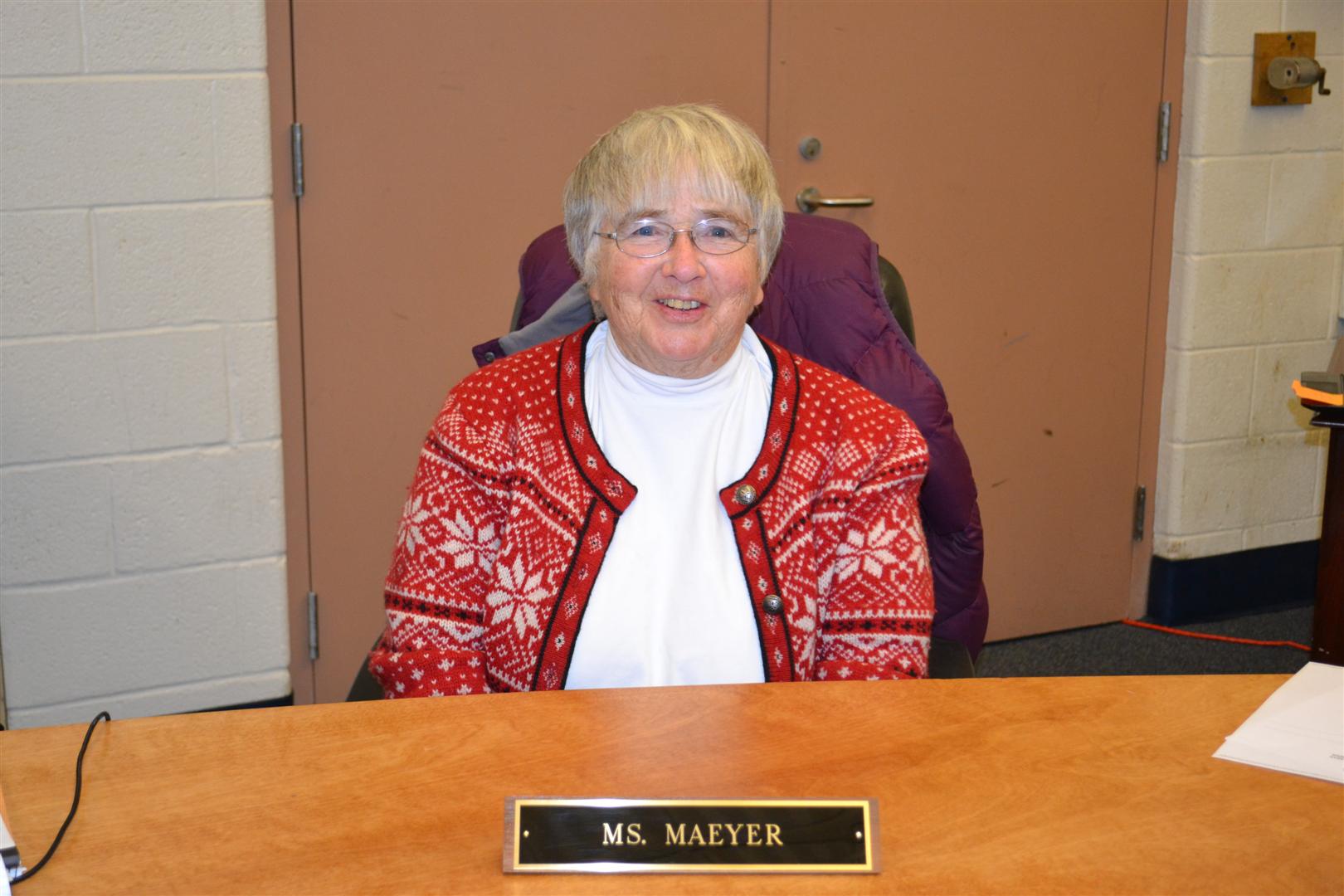 Lucy (Pud) Maeyer has served on the Rappahannock County School Board, representing Hampton District, since 2016. A graduate of William and Mary, Ms. Maeyer's professional career has included teaching in 4th grade in Virginia Beach from 1964-1968 and teaching 4th grade in Wildflecken, Germany from 1968- 1971. Following a four-year stay in Virginia, Ms. Maeyer returned to Germany to teach 2nd-4th grades in Herbornsaalbach. In 1981, she returned to the states and began teaching math in Rappahannock County Elementary School until her retirement in 2007.

Ms. Maeyer has three children: Nicole, Heidi, and Jonathan. All three are RCHS graduates and now have successful careers.
Representing the Hampton District, Ms. Maeyer can be reached via email at lmaeyer@rappahannockschools.us or by phone at 540-987-8736.