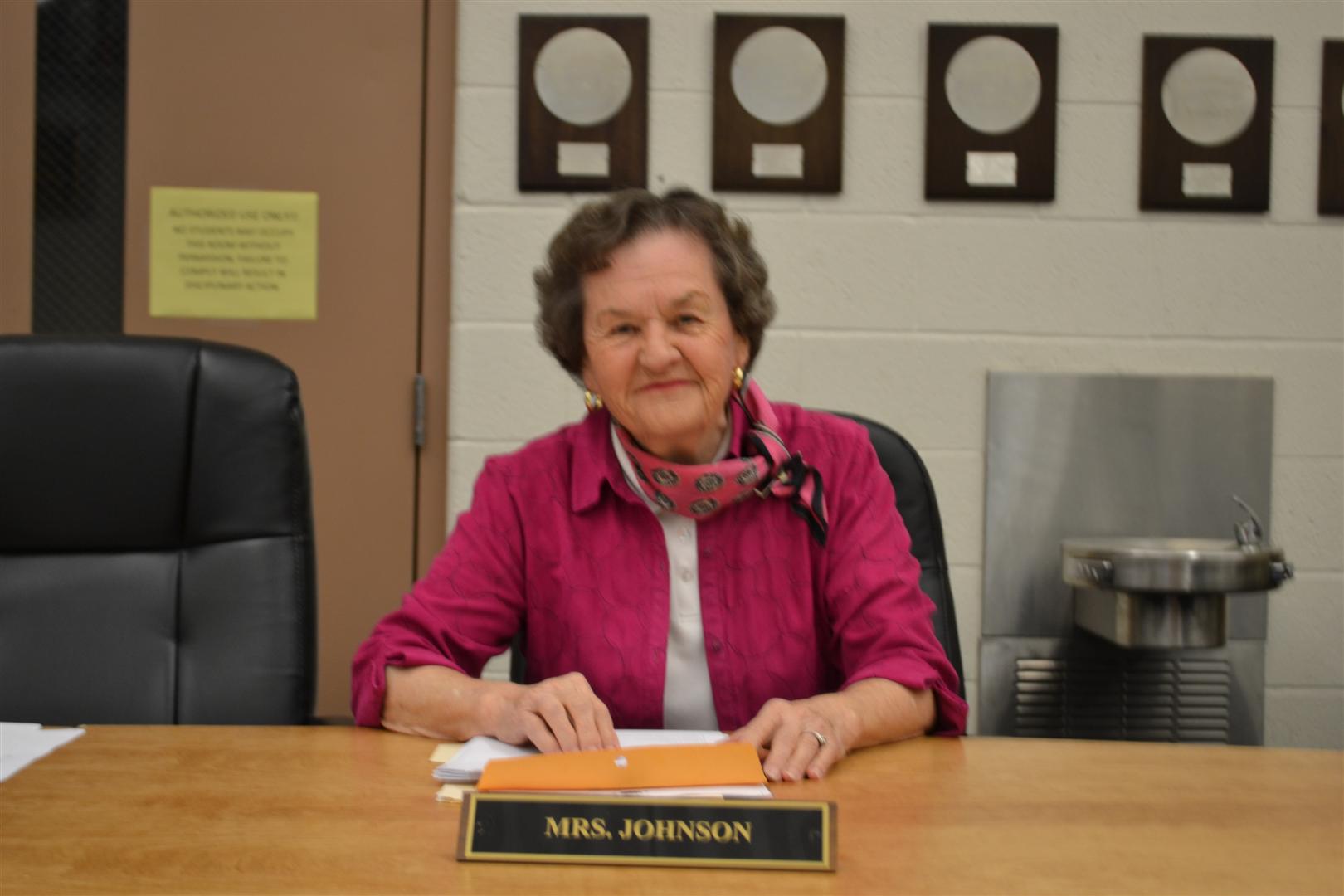 Aline Johnson is a native of Rappahannock County. She was born and raised in the Sperryville area. Aline attended Rappahannock County Schools. Aline is a retired postmaster for the U.S. Postal Services in Sperryville. Aline was married to the late Carson B. Johnson and was blessed with fifty six wonderful years of marriage prior to his death in 2005. Aline is a proud American who celebrates her husband's service to his country and community as a WWII veteran. She has one son, C.B. Johnson, a daughter-in-law, Carol Johnson (both of whom live and work within the Rappahannock County community), and a beautiful, teenage granddaughter. Aline is a member of the Reynolds Memorial Baptist Church and an associate member of the Sperryville United Methodist Church.
Aline has a long list of community service to the citizens of Rappahannock County. She has served on the Rappahannock Social Services Board, the Rappahannock Rapidan Community Services Board, Lord Fairfax Community College Board, and as a Rappahannock Senior Citizen Volunteer. She has served on the Rappahannock County School Board for fifteen years and currently serves as the Vice Chair.
Her passion includes educational excellence for all students attending Rappahannock County Public Schools. Aline states, "I care about the welfare of all children and want them to have access to the very best education possible." She believes in giving to others in need, stating she has been blessed with a "wonderful family in a beautiful community" and she is thankful for each new day in which she "can be of service to others." Aline serves on the Finance Committee, the Strategic Planning and Policy Committee, and is a member of the Virginia School Board Association. She represents the Piedmont District and serves as the Headwater's representative. She can be reached via email at ajohnson@rappahannockschools.us or at the following number (540) 987-8720.