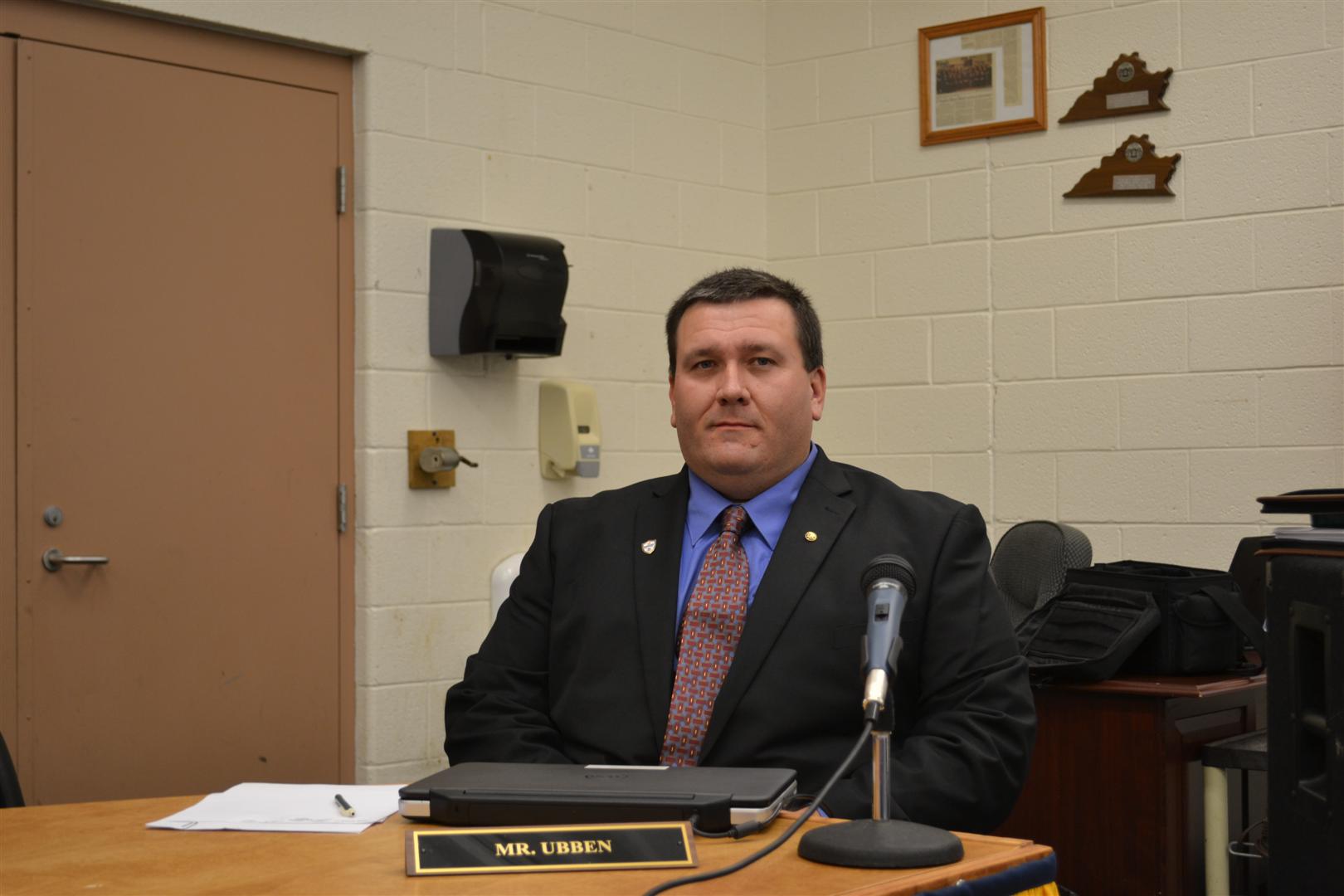 Chris Ubben is a graduate of Rappahannock County Public Schools. He is engaged to Tammi McCracken and between the two of them, they have five beautiful children. Chris is continuing his education through online college courses and is pursuing a Bachelor's Degree in Criminal Justice. Chris has been a member of the Chester Gap Baptist Church since the age of thirteen and has served on committees within the church as well as having been the Cub Master for the church's Cub Scout pack.
Chris has spent his career working and caring for the people of the Rappahannock Community. He is employed with the Rappahannock County Sheriff's Office and has over eight years of law enforcement experience serving the citizens of Rappahannock County. Chris has been a Mason since 2010 and has advanced to a 32 degree Master Mason. He is a member of the Unity Lodge 146, Hiram Royal Arch Mason Chapter 45, and Knights Templar Commandery 19. He has over twenty three years of service as a volunteer to the Chester Gap Volunteer Fire Department. As a member of the Chester Gap Volunteer Fire Department, Chris has served on the Board of Directors as a Member-At-Large, Vice President, and President, as well as having served as the EMS Lieutenant. Chris's service as an active emergency response member has been an asset to the community, assisting with calls requiring fire, accident, and/or EMS. Through these organizations, Chris has donated his time and resources towards service to the community of the Wakefield District. On another interesting note, Chris was also columnist to the Rappahannock News for several years covering Chester Gap and reporting on events and stories within Chester Gap and the surrounding areas.
Encouraging a drug free, non-violent environment for all students, Chris's passions include effective teaching, professional development for staff, differentiated learning, student safety, and student recognition. Chris serves as an active member of the School Crisis Team; he pushes the envelope for difficult conversations about drugs, bullying, and alcohol use among young people. He provides guidance and safety training to support the schools' updated safety equipment, a need which has been invaluable for the division. He also serves on the school cafeteria planning committee, the Facilities Committee, and is a member of the Virginia School Board Association. He resides in Chester Gap where he was born and raised. Chris can be reached via email at cubben@rappahannockschools.us or at 540-683-9102.