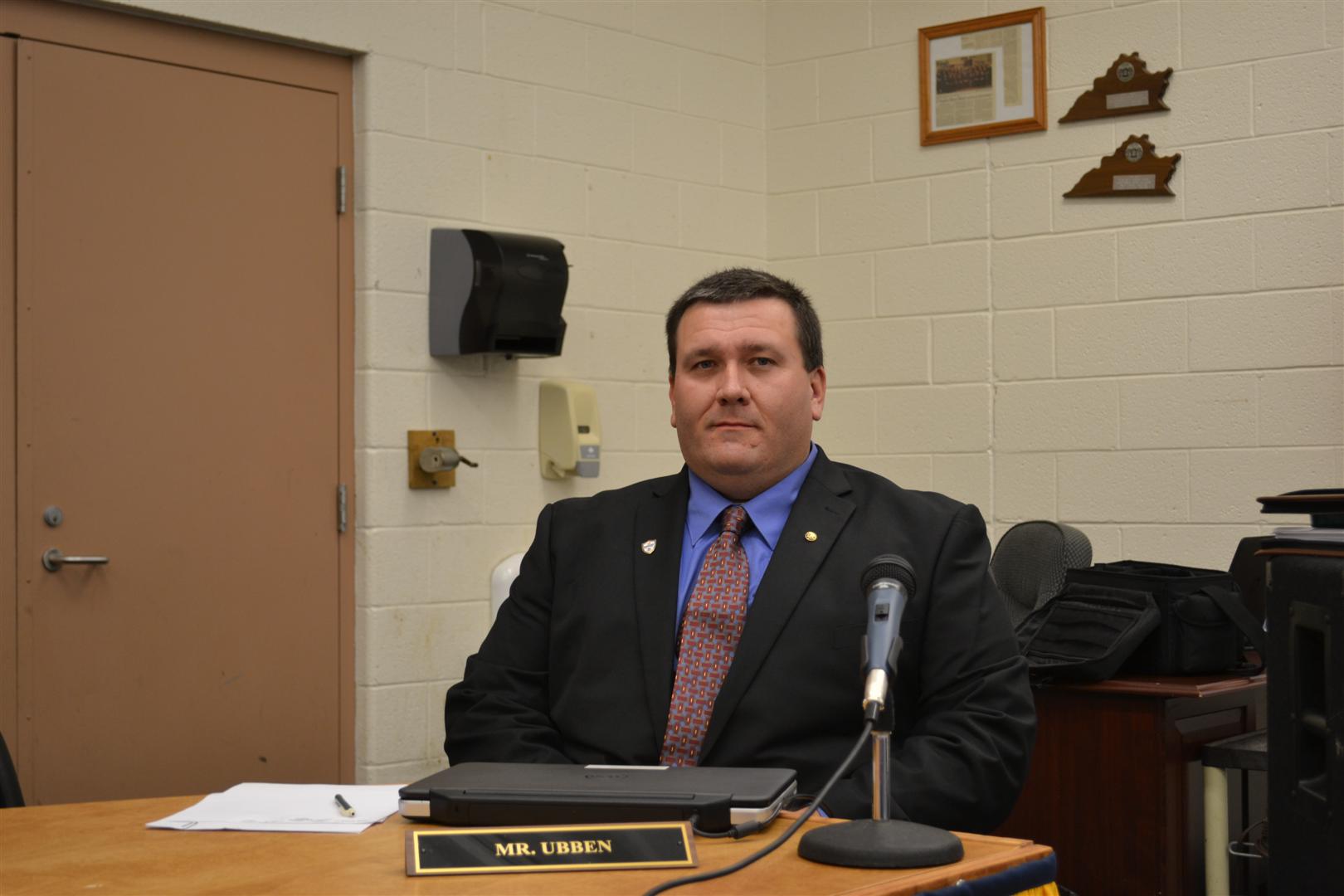 William "Chris" Ubben is a graduate of Rappahannock County Public Schools having attended Kindergarten through 12th grade. Chris currently has three children attending Rappahannock County Public Schools and he feels that this gives him a direct insight into the struggles and desires of most parents. Chris is a strong proponent for continuing education and pursues his own education through online college courses as he is pursuing a Bachelor's Degree in Criminal Justice.
Chris has been a member of the Chester Gap Baptist Church since the age of thirteen and has served on committees within the church as well as having been the Cub Master for the church's Cub Scout pack in the past. Chris has fond memories of his own time as a cub scout as well as leading the pack for Chester Gap and hopes to see the interest return for its revival one day. Chris is also a member of Servants Hearts and Hands Ministries where he (when Covid allows) teaches and speaks on occasion as directed by the church leadership and need.
Chris has spent both his professional and volunteer careers working and caring for the people of the Rappahannock County Community. He is employed with the Rappahannock County Sheriff's Office and has over 16 combined years of law enforcement experience serving the citizens of Rappahannock County. Chris has served in all but one capacity (Dispatch) throughout his career and is currently assigned as an SRO at Rappahannock County Elementary school an assignment which he requested having previously served as a Sgt in the patrol division. Chris along with other SRO deputies instructs safety training for school staff as well as other County organizations and is responsible for the direct and daily safety of the school staff and students. Chris requested to serve as an SRO to be able to make the biggest, direct, and most fulfilling impact that he could within his community which is to work directly with the children and young adults of Rappahannock County.
Chris has over twenty-nine years of service as a volunteer to the Chester Gap Volunteer Fire Department. Having begun as a junior member of the Fire Department at the age of 14, Chris has served in a variety of positions including on the Board of Directors as a Member-At-Large, Vice President, and President, as well as having served as the EMS Lieutenant. Chris's service as an active emergency response member has been an asset to the community, assisting with calls requiring fire, accident, and/or a EMS response and having continued to do so to this day. Through these organizations, Chris has donated his time and resources towards service to not just the communities of the Wakefield District but Rappahannock County as a whole and beyond to surrounding counties and organizations. On another interesting note, Chris was also a columnist to the Rappahannock News for several years covering Chester Gap and reporting on events and stories within Chester Gap and the surrounding areas. While not currently "covering all the news that is news" perhaps one day he will reprise his role and again shine a spotlight on the people and events of his hometown.
Encouraging a drug free, non-violent environment for all students, Chris's passions include effective teaching, professional development for staff, differentiated learning, student safety, and student recognition. Chris serves as an active member of the School Crisis Team; he pushes the envelope for difficult conversations about drugs, bullying, and alcohol use among young people. He provides guidance and safety training to support the schools' updated safety equipment, a need which has been invaluable for the division. He also serves on the school cafeteria planning committee, the Facilities Committee, and is a member of the Virginia School Board Association. Chris is a strong supporter of the new agricultural and health sciences academies recently launched at Rappahannock County High School. Chris has been and continues to be a very strong supporter of the vocational classes and hands-on training that RCPS has been able to develop and provide for the students resulting in many various certifications and work-ready skills for graduates. Chris believes that there is a special joy and sense of completion one receives from a project developed and completed with their own hands and he truly enjoys seeing our students discover this for themselves. He resides in Chester Gap where he was born and raised with his family and as he states his extended family and friends. Chris represents the Wakefield District and can be reached via email at cubben@rappahannockschools.us or at 540-683-9102.