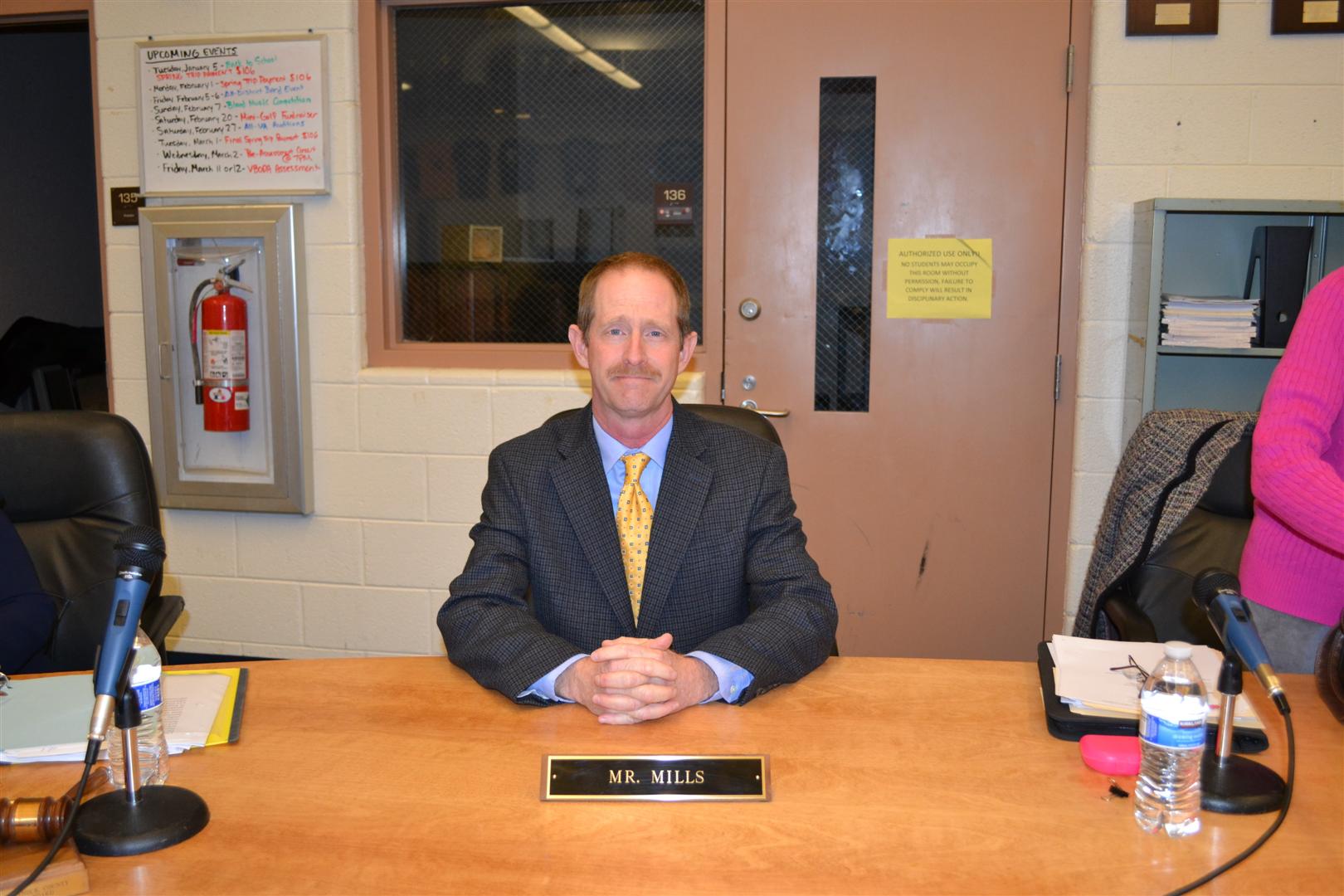 John Wesley Mills
Wes previously served on the Rappahannock County School Board from 2000-2011, nine years as its chairman. His professional career is in national security and federal law enforcement serving as a software systems engineer and program manager. He earned his Bachelor's degree in Electrical and Computer Engineering from George Mason University in 1987, where he also received his Master's degree in Software Systems Engineering in 1996 and is a certified Program Management Professional (PMP). In December 2015, he completed seminary training at Liberty Baptist Theological Seminary receiving his Master's degree in Pastoral Ministry.
Wes is leading a new church in Amissville called the Gathering Christian Church while continuing his full-time commitments as a technology consultant. He is an active citizen within the Amissville community where his family (Poe lineage) has lived pre-Civil War. He grew up in Fauquier County, the son of a machinist and a teacher from Hume. With his dear wife Charlotte, he has raised four children, all of whom are graduates of Rappahannock County Public Schools. He has six grandchildren, three of which are in our school system, more to come!
Historically Wes has served on the Budget and Finance Committee, the Facilities Committee, and the Strategic Planning and Policy Committee. He believes that the way to do our best for the children of Rappahannock County is to maintain open communication with the Board of Supervisors that echoes their common interest in our county's future. He is an advocate of dual-enrollment and helping parents launch students with a life-long love for learning and applying knowledge. Wes represents the Jackson District and can be reached at wmills@rappahannockschools.us or (phone) 540-923-0077.