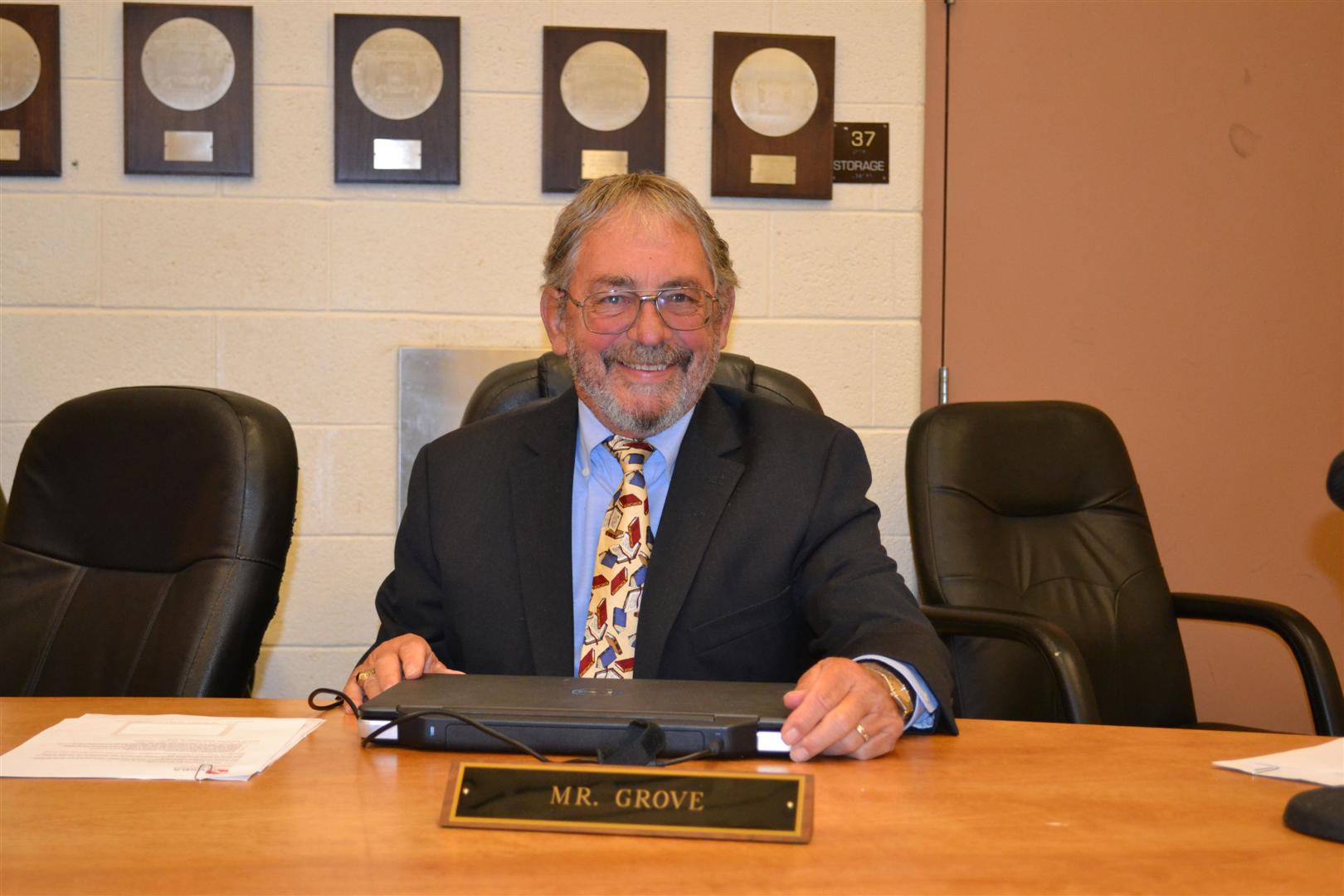 Larry Grove graduated from East Carolina College, earning a Bachelor's Degree in Physical Education. He continued his education by earning a Master's Degree at Virginia Polytechnic Institute and State University. Larry continued his coursework in Educational Administration at the University of Virginia. In his path of administrative leadership, he attended the Vanderbilt University Principal Institute (1987) and also the Institute for Educational Leadership, a National Policies Forum in 1988. Larry served as a classroom teacher for four years, a guidance director for eight years and as a principal in Arlington County Public Schools for 20 years. He served as educational consultants for Arlington, Manassas Park, and Manassas City Schools; he and his wife also consulted on behalf of the Office of Overseas Schools, Department of State.
Larry is married to Kathleen Flaherty, whose family resided on the Red Oak Mountain as far back as the early 1700's. Larry and Kathy have five children and seven happy, energetic grandchildren. They co-own Belle Ridge Farm located in Woodville and enjoy farming, raising cattle, and the quiet nature of the countryside.
Larry is a member of the Lions Club of Rappahannock County, an organization that assists the schools with donations for student groups, elementary school eye screenings and eye glass programs, as well as the Bland Music Contest, a program to promote and recognize talented youth. Larry, an active member of the Lions Club, has recently served as the president of the organization. He also volunteers at the Sperryville Volunteer Fire Department and is currently serving as President, and was active with the Rappahannock County Conservation Alliance.
Larry supports academics and athletics for the students of Rappahannock County Public Schools. His passions include gifted education, differentiated learning, challenging academics such as Advanced Placement (AP) courses, celebration of the arts, and college readiness skills. He supports the collaborative works of the division and our foundation, Headwaters, to provide students the needed skills to plan those necessary next steps that lead to college and/or job training beyond high school. Larry serves on the strategic planning and policy committee and is a member of the Virginia School Board Association. Larry represents the Stonewall-Hawthorne District and can be reached at lgrove@rappahannockschools.us or at 540-987-8612.