RCPS Families—Above is the most current dashboard, which reflects complete, current, and accurate numbers of active cases and quarantines that impact school operations. Outside exposures, cases, and quarantines that have no impact on school exposure are not reported on this dashboard, but are captured on the VDH locality dashboard for Rappahannock County. Active cases and quarantine data will be updated on Monday, Wednesday, and Friday evenings. Below is a graph showing our active cases and quarantine data since August 30th. This will be updated along with our dashboard. Please help us reduce the chances of quarantines by keeping your child at home if you think they may have been exposed to the virus or if they have any symptoms, including mild symptoms. If your student test positive for COVID-19 or has a suspected case, please notify Robyn Murray, School Nurse, ASAP at 540-227-0200 ext. 3012 or at 540-671-1077 (cell) or by reporting to our new google form.
For the English version of the google form, click https://forms.gle/nHpv1kHkVzThYYqb6 For a Spanish version, click https://forms.gle/REsxyeQ1JvgsoXts7
View our recent bulletins below.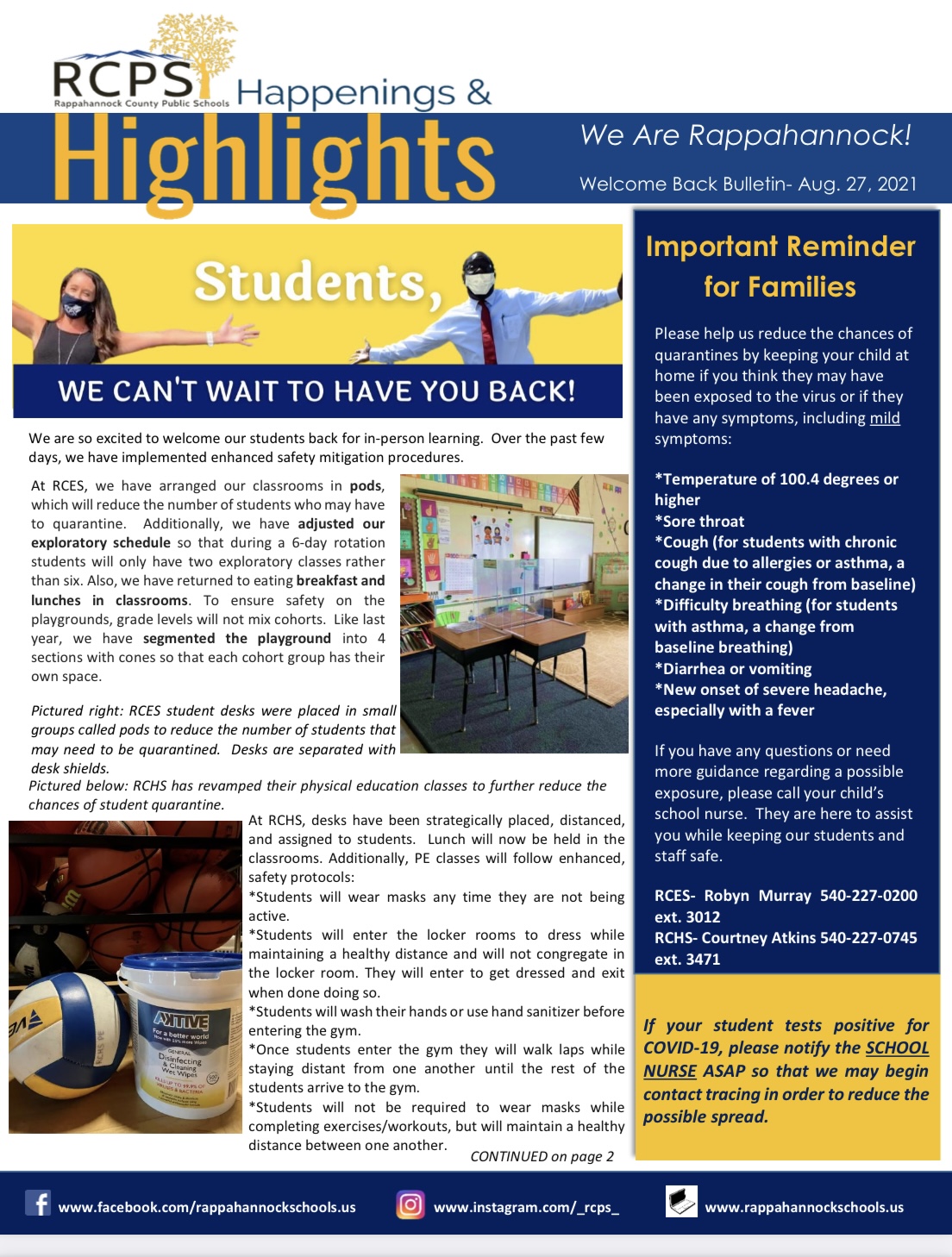 Welcome Back Bulletin 8.27.21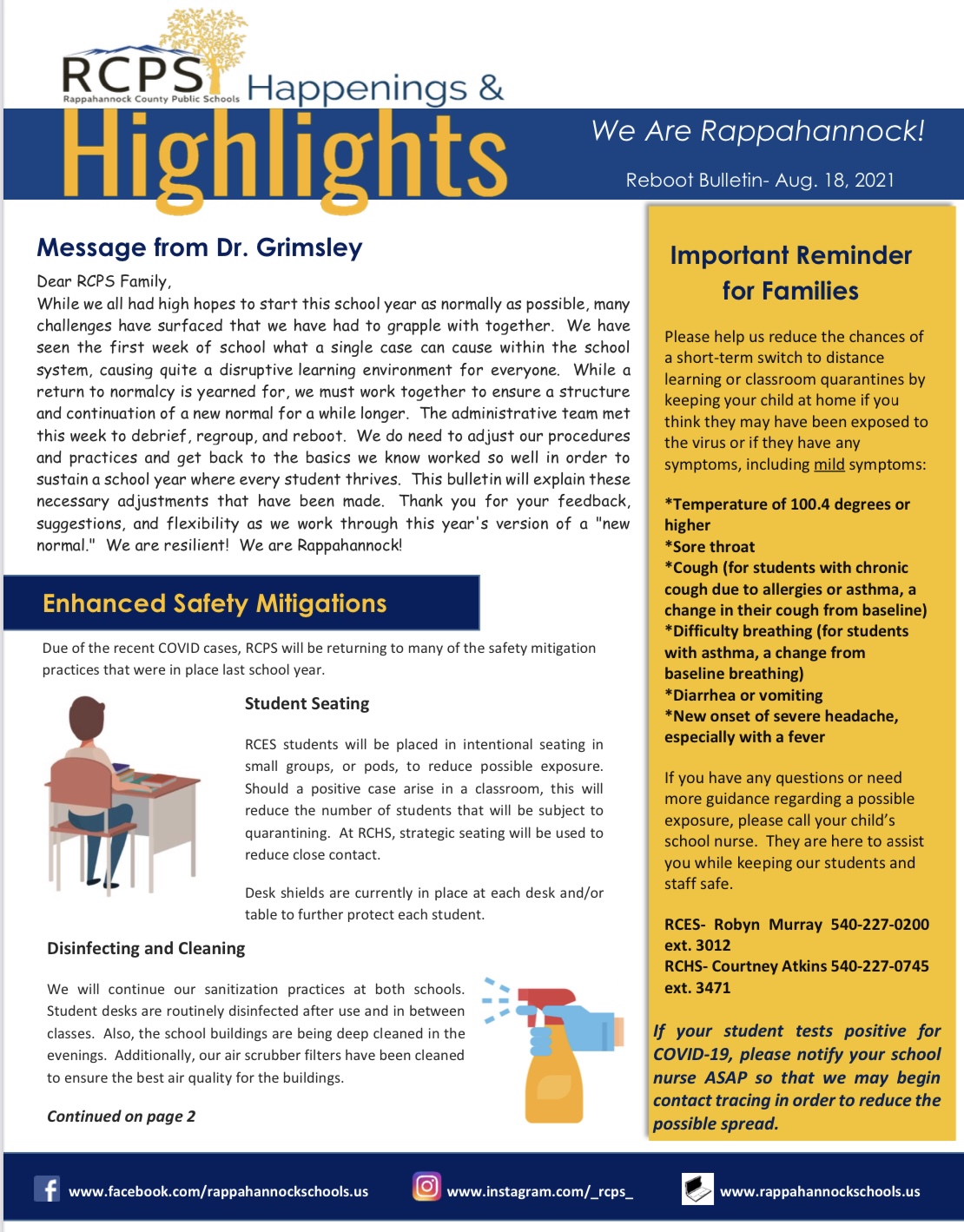 Reboot Bulletin 8.18.21
Public Order 8.12.21
Layered Mitigation Plan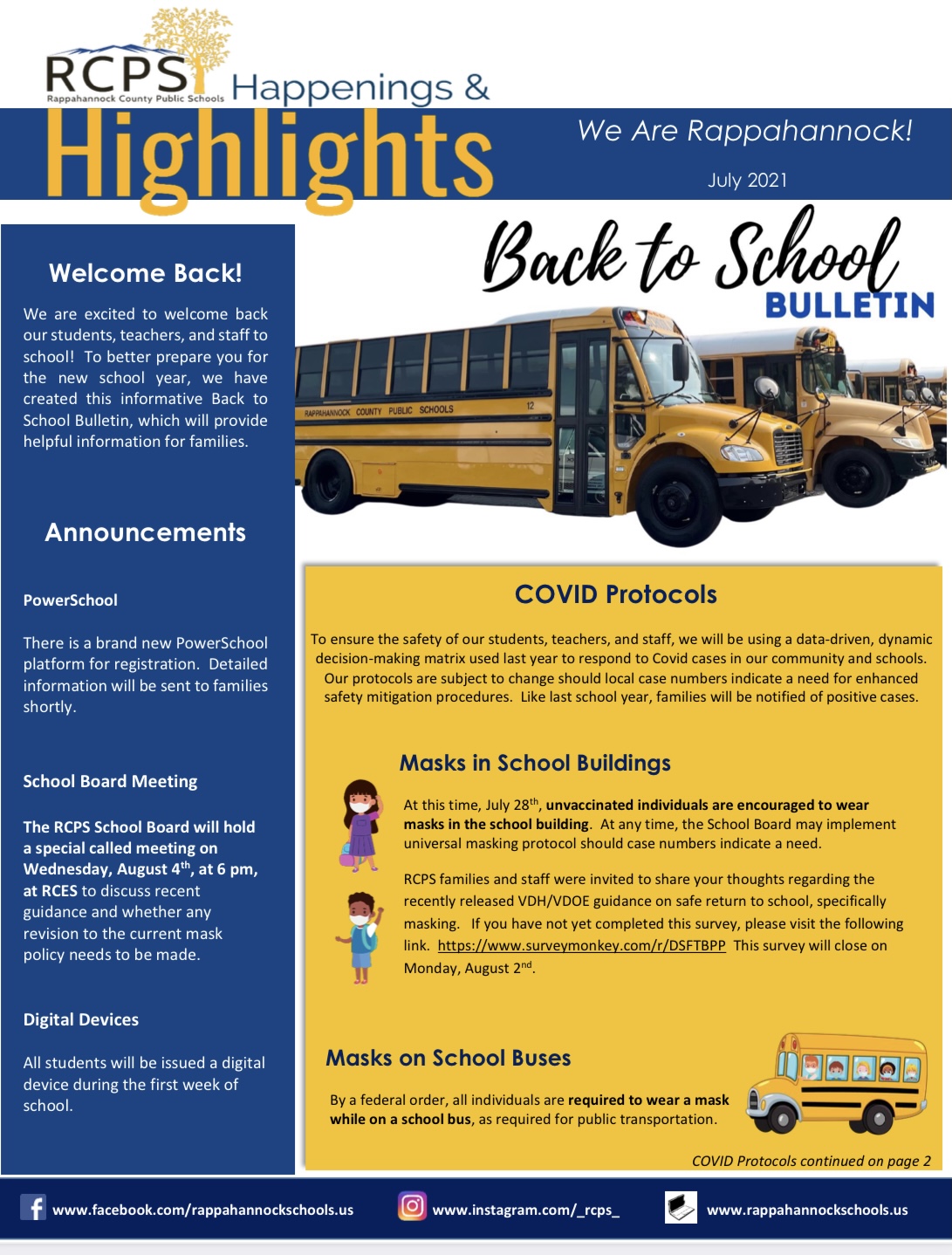 Health and Safety BUlletin 2021
Valley Health School-based Telehealth Visits Flyer
Back-to-School Forms- We are pleased to announce that parents will submit all back-to-school student forms online electronically for your convenience this year!
To get started, please log into your PowerSchool Parent Portal account and complete all required forms before Meet the Teacher Day on August 9th.
Once in the PowerSchool Parent Portal, select FORMS from the menu items on the left.
Only the sections marked as REQUIRED must be submitted for our returning students. You may omit forms in the New Student Forms section (forms H-K).
If you have not set up your PowerSchool parent account, please contact your child's school to obtain your child's Access ID and Access Password. Computers will be available on August 9th in the cafeterias at each school so that parents without internet access at home may complete the online forms before receiving their child's schedule. Please allow yourself a little time to complete these forms at Meet the Teacher day if you are unable to complete them online prior to Monday.
LEA Plan for Safe Return to In-Person Instruction and Continuity of Services
_____________________________________________________________
AUGUST 2020 VIDEO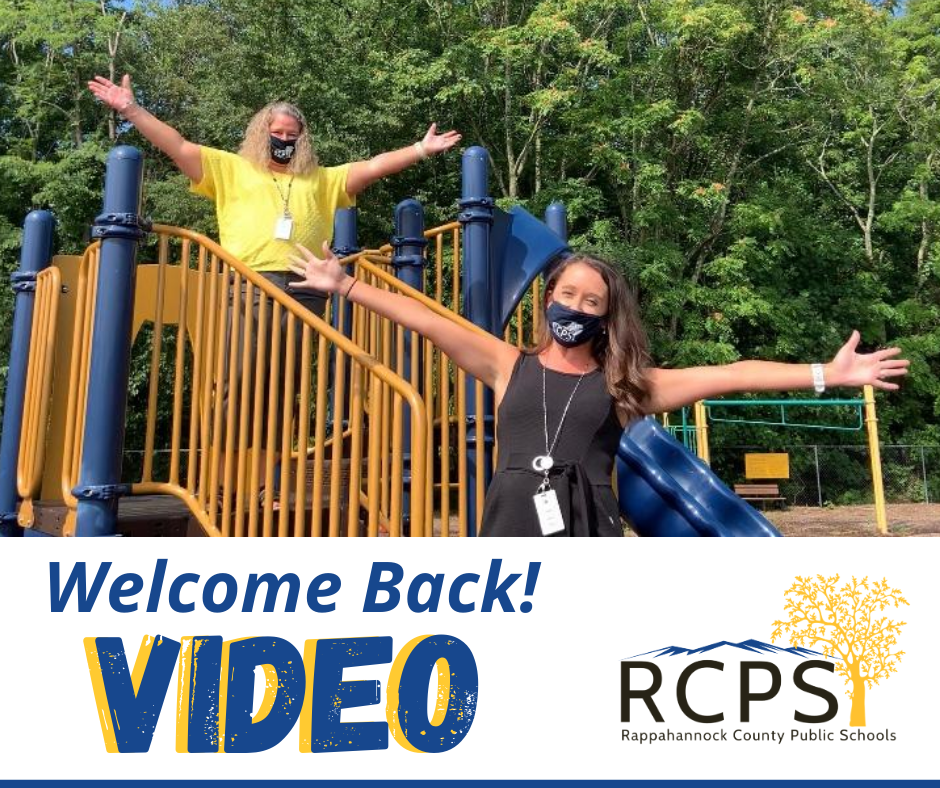 HELPFUL LINKS FOR PARENTS
Holiday Health Tips for Families (NEW)
Mental Health and Wellness Resources (NEW)

___________________________________________________
From the RCPS Nutrition Department
Families can fill out the Free and Reduced Meal Application online
Paper forms are also available in both school offices.

Money can be added to your child's lunch account online
Cash/check are also accepted at the point of sale.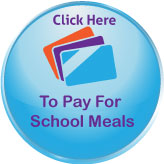 __________________________________________________________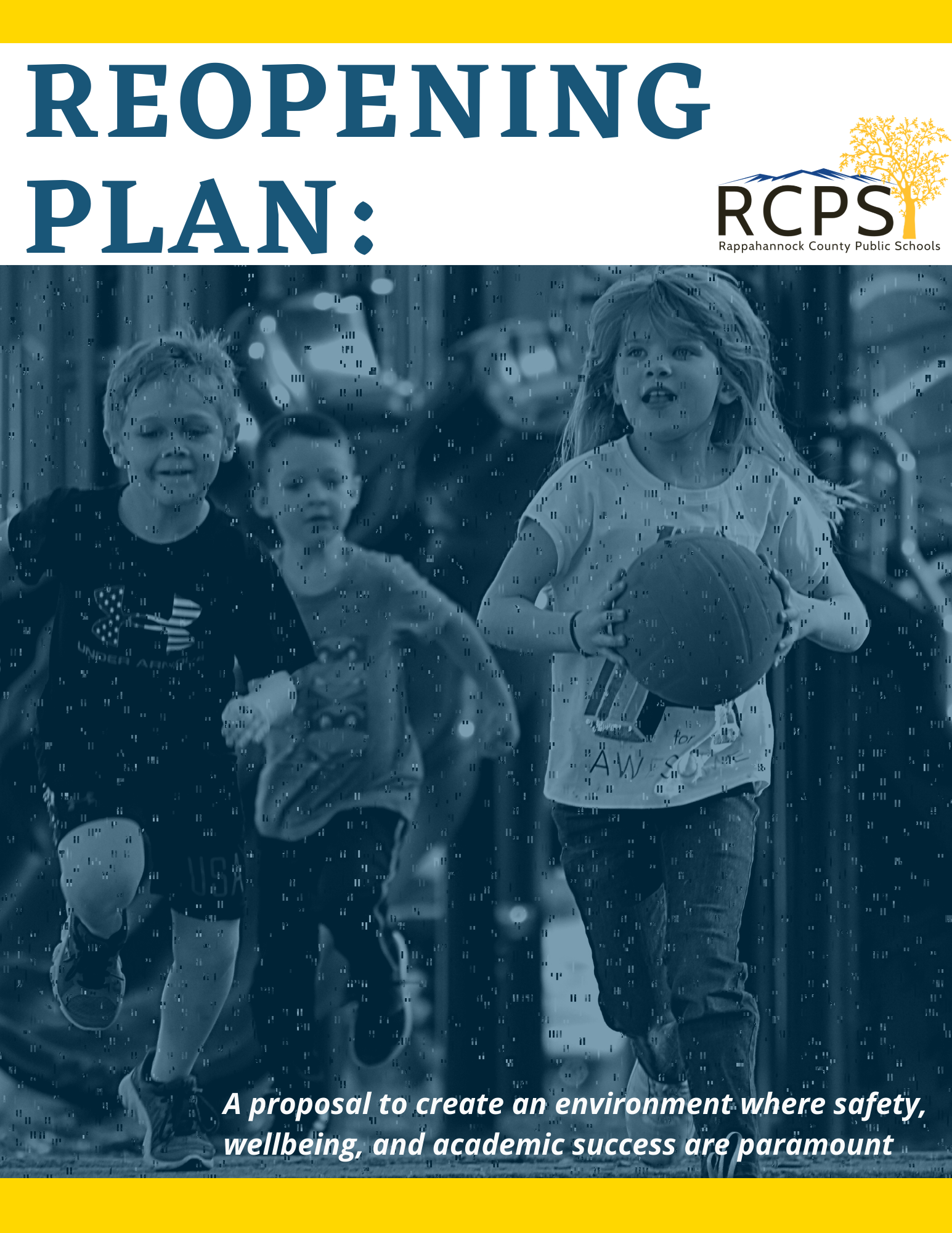 Approved by the School Board on July 15, 2020.
Click below to view.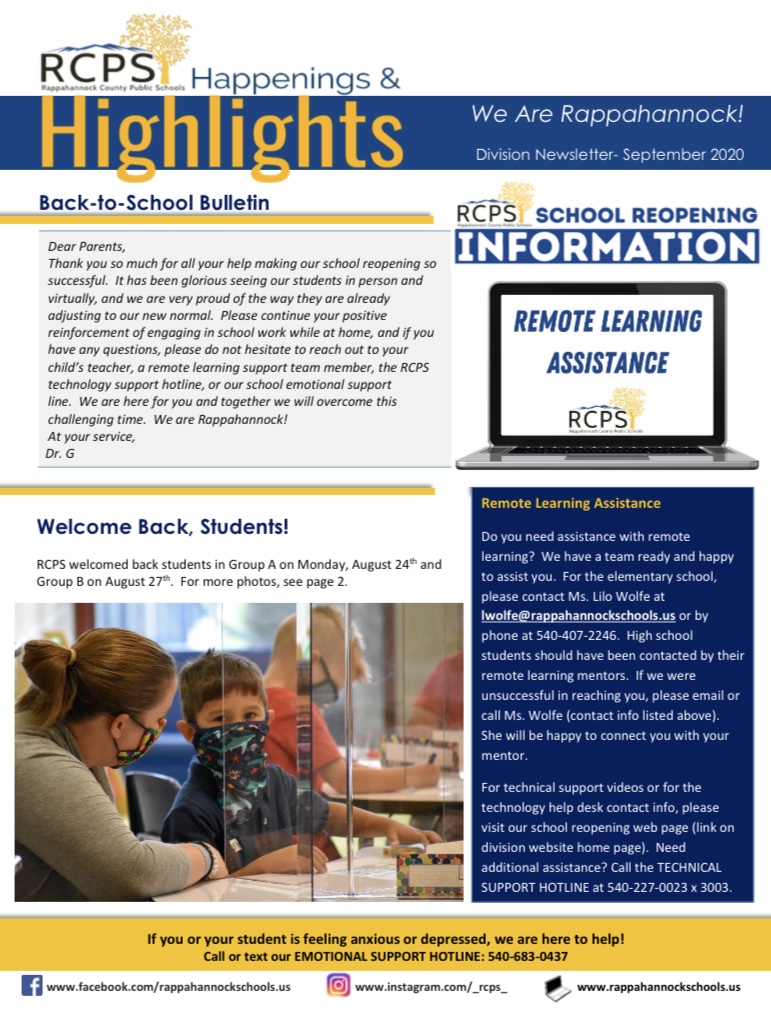 Division Newsletter- September 2020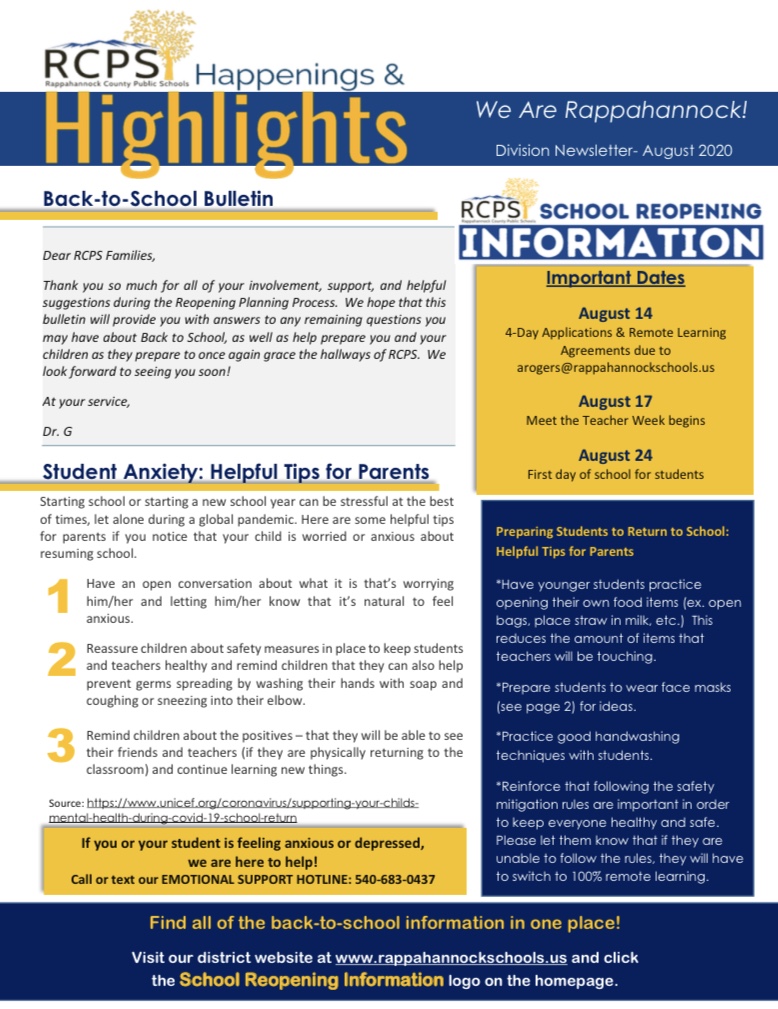 Back-to-School Bulletin for Parents- Division Newsletter August 2020