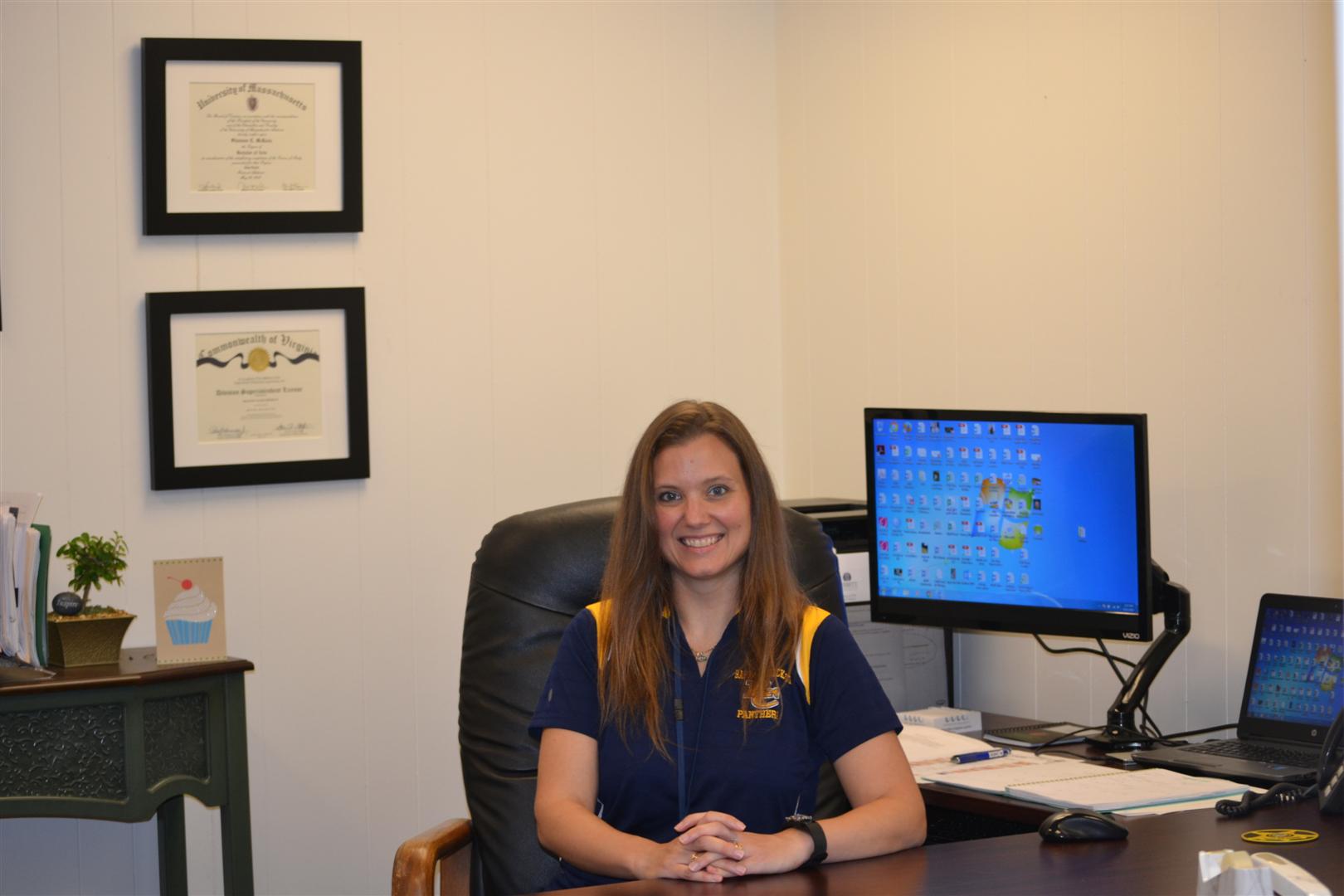 Superintendent
Please click on the superintendent's name to reach her secretary, Amy Rogers
Hello Rapp Family,
I am delighted to be able to serve alongside you to enhance the lives of our amazing youth as your superintendent. I encourage you to become engaged in the school community and take an active role in your child's learning experiences. I have worked for Rappahannock County Schools for the past 12 years, and I am thrilled to be at the helm of such a remarkable place where students are always at the center of what we do.
Our vision for graduating students "life-ready" entails cultivating a safe environment, many positive, real-world experiences, a culture of collaboration, emphasizing the development of character, connecting with career and college pathways, focusing on rigorous, performance-based learning, and nurturing a love for giving back to the community. We will preserve and continually enhance opportunities for our students to be creative, innovative, and self-directed in their learning.
Our team is always working toward improving the quality of the experiences that we provide for our students. It is ever important that we continually work together with parents and the community to support these efforts and provide new insights to how we can make Rappahannock even better. I hope that you will consider how you can become involved in our schools in some way. We value very much your support of our events, athletic competitions, volunteering in the classroom, participating in field trips, or contributing in some other way. We want you to be engaged with us as we continue on the roadmap to success for all.
If you have any questions regarding our schools, please ask. My door is always open, and I encourage you to make an appointment to speak with me about your ideas, concerns, or suggestions for improvement. If there is something we are doing particularly well, we would love to hear about that as well. So please share!
Sincerely,
Dr. Shannon Grimsley