Department of Special Education
Assistant Superintendent/Executive Director of Special Education: Carol Johnson (cjohnson@rappahannockschools.us) 540-227-0023, extension 3209
Recognition of National Inclusive Schools Week December 6-10, 2021
Inclusive Schools Week is an annual event sponsored by the Inclusive Schools Network (ISN), which is held each year during the first full week in December. Since its inception in 2001, Inclusive Schools Week has celebrated the progress that schools have made in providing a supportive and quality education to an increasingly diverse student population, including students who are marginalized due to disability, gender, socio-economic status, cultural heritage, language preference, and other factors. The week also provides an important opportunity for educators, students and parents to discuss what else needs to be done in order to ensure that their schools continue to improve their ability to successfully educate all children.

This year, the Inclusive Schools Week's theme is "Rebuilding our Inclusive Community Together." Join us in celebrating Inclusive Schools Week December 6-12, 2021!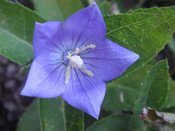 The Rappahannock County Public Schools, Division of Special Services, is committed to supporting school personnel as they work together with families to educate students with varying skills and abilities, address their unique challenges and prepare them for further education, employment, and independent living.
Purpose
The Department of Special Education for Rappahannock County Public Schools serves students with disabilities ages 2-21, who are found eligible for special education and related services by a multidisciplinary team.
Critical Decision Points for Families of Children with Disabilities
An online overview of keys to a child's academic success and information on creating an appropriate education plan is available at the above link.
Meetings
The Special Education Advisory Committee (SEAC) will meet four times this year. These meetings are open to any and all parents, teachers and community members that wish to support our special needs program!
SEAC Meeting Dates for 2021-2022:
September 30- 6:00 (Virtual Meeting): Planning, Inclusive Practices Assessment
*Contact Carol Johnson for ZOOM Link - cjohnson@rappahannockschools.us
November 18- 6:00: (Virtual Meeting): Compensatory/Recovery Services, Inclusive Practices Continued
January 27- 6:00:TBD
March 31- 6:00: Approval of Annual Plan
October 22- 6:00 (Virtual Meeting)
December 3- 6:0
Specific Disabilities/ Procedural Safeguards
Information on specific disability categories and procedural safeguards can be found in the "Links" Tab
Required Posting Regarding Vision/Hearing Impairment (VA Code 22.1-217.01)
Copy and paste the link below or call 540-227-0259 for a hard copy
Go to Links and Click VDOE Serving Students with Sensory Disabilities
SEAC of RCPS Meeting Minutes from September 15, 2016

Members in Attendance: Nicole Champney, Christina Lolis

Consultants- Kathy Zehr Rhodes, Carol Johnson, Katherine Todd

The meeting was called to order at 6:00 PM.

1. Welcome and Introductions: The group was welcomed back with information on successes from the 2015-2016 school year, including:

-approval of 8 formal members for SEAC at the May, 2015 School Board meeting;

-a summary of the Annual Report from 2015-2016, which included the accomplishment of group goals for increased membership, better advertisement of meetings, meeting topics selected by members, and a more structured meeting process; and,

-improvement on the June 1, 2016 Special Education Performance Report in Indicator 8 (Parent Involvement), with an overall rating on the report of "Meets Requirements".

2. Old Business: There was no old business.

3. Presentation: Reading Interventionist Katherine Todd gave a presentation to the group on the Imagine Learning online reading program to assist parents in using this resource with students at home.

4. New Business: Plans for future meetings and topics of interest were considered with the possibility of a survey for future topics discussed.

5. Public Comment: None

6. The meeting concluded at 6:45.



SEAC Minutes from Nov. 3, 2016
In Attendance:

Nicole Champney- Member

Kelly Goff- Parent

Angie Mueller- Parent

Rebecca Rinker- Parent

Robert Glasker- Teacher

Karen Ellis- Principal

Jocelyn Alexander- Teacher Representative

Kathy Rhodes- Consultant

Carol Johnson- Consultant

The meeting was called to order at 6:00 PM.

1. Welcome and Introductions: The group welcomed Nancy Anderson, the Region IV representative for the I'm Determined Project, sponsored through the Virginia Department of Education. Ms. Anderson gave an informative, professional, and motivating presentation that encouraged parents and staff to empower students to believe that they can accomplish what is important to them. Highlights of the presentation included:

· The importance of allowing student's choice

· A model for setting personal goals

· The inclusion of the student in planning for their own IEP meeting

· Online resources that parents and teachers can use to facilitate self-determination skills

· Information on how to apply for participation in the annual Youth Summit held at JMU in June.

The presentation was well received and this topic will be supported with a teacher training in Front Royal later this month. The group was also given two new books on this topic for inclusion in our parent library located at RCHS:

2. The meeting concluded at 7:30 PM.



SEAC Minutes March 30, 2017
Minutes from SEAC Meeting- March 30, 2017

In Attendance: Nicole Champney, Kelly Goff, Jocelyn Alexander, Carol Johnson

Guests: Mandy Grove, Jackie LowBarton

1. The theme "Fitness Fun" was addressed by Commit to Be Fit Staff with a demonstration on healthy snacks and home fitness tips for students.

2. Reports of Officers Included:

· Approval of Membership slate for 2017-2018 school year

· Election of a Chair for 2017-2018- Nicole Champney

· Election of Secretary for 2017-2018- Jocelyn Alexander

· Approval of the Annual Plan for the Federal Flow Through Grant

· Approval of Meeting Dates for next school year (see below)*

3. Reports of Special Committees: The Special Games date of May 5th was announced and a request for volunteers was made.

4. New Business:

· Increasing the visibility of the group was discussed. SEAC will try to establish a presence at school/community functions, such as the Fall Festival. A monthly special education paper newsletter was also discussed.

· A request was made by a teacher for computer programs such as IXL science and remediation materials for current textbook series.

· A parent requested that the group sponsor an Autism Walk during the month of April- we will look at this for April 2018.

5. Public Comment: None



*Proposed Meeting Dates for 2017-2018

September 21, 2017- Pizza Party at Rec Park (RCES in case of rain)

November 16, 2017

January 25, 2018

March 29, 2018

*Continue 6:00 meeting time, include student presentations, alternate schools
Virginia Department of Education Resources for Serving Student with Sensory Disabilities
The Virginia Department of Education (VDOE) provides information on educational services and resources to support students who are deaf and hard of hearing, blind or visually impaired, or deaf-blind at its website. The following links to information and resources are excerpted from the VDOE's Special Education-Specific Disabilities-Sensory Disabilities webpage:


Guidance Documents

Deaf and Hard of Hearing

Blindness and Visual Impairment
State Agencies
Virginia School for the Deaf and the Blind (VSDB) - The VSDB is located in Staunton, Virginia and provides a Kindergarten (K) -12 educational day program, outreach services, and residential services exclusively for students who are deaf or hard of hearing, blind or visually impaired, or deaf-blind. The VSDB Outreach Services assist early intervention providers, local school divisions, and families in meeting the needs of children with sensory disabilities across the Commonwealth. The VSDB's admissions policy is available at its website. Contact: Pat Trice, Superintendent at (540) 332-9000
Virginia Department for the Blind and Vision Impaired (DBVI) - The DBVI's education services program provides services to early intervention providers, school personnel, and families to help children to be successful in school and the community, and to prepare for the future. The Virginia Rehabilitation Center for the Blind and Vision Impaired offers training in the skills of blindness. The Library and Resource Center provides services to local school divisions to support the education of children who are blind or visually impaired and persons who are print disabled. Contact: Caren Phipps, Director of Services for Children and Youth at (804) 625-3972
Virginia Department for the Deaf and Hard of Hearing (VDDHH) - The VDDHH provides standards for educational interpreting services and other services to reduce the communication barriers between persons who are deaf or hard of hearing and their families and the professionals who serve them. Contact: Eric Raff, Director at (800) 552-7917 V/TTY
Technical Assistance Centers and Training Programs
Accessible Instructional Materials Center-Virginia (AIM-VA) -The AIM-VA's extensive library has developed an alternative system for providing accessible educational media under standards set by federal law to students who meet the federal requirements for print disabilities and who are eligible for accessing educational media through an Individualized Education Program (IEP). The AIM-VA, in conjunction with partnering agencies, provides required accessible educational materials to students and training for school division staff, at no cost to Local Educational Agencies. Contact: AIM-VA Help Desk at (866) 926-1879
Center for Family Involvement at the Partnership for People with Disabilities-Virginia Commonwealth University (CFI) - The CFI provides information and training to support children with disabilities, their families and professionals. Contact: CFI Office at (877) 567-1122 or TTY relay; (800) 828-1120
Radford University Deaf and Hard of Hearing Program -Radford University offers Virginia's only academic program leading to Virginia teacher licensure with an endorsement in Special Education-Deaf and Hard of Hearing PreK-12. Courses are taught through combined on-campus, distance education, and varied educational field experiences. The comprehensive program teaches all communication/instructional approaches used with students who are deaf and hard of hearing. Tuition assistance is available for qualified Virginia teachers. Contact: Karen Stinson, Graduate Advisor at (540) 831-5549
Technical Assistance Center for Children Who Are Deaf and Hard of Hearing (TAC-DHH) -The TAC-DHH provides information, training and technical assistance pertaining to children who are deaf and hard of hearing. Assistance is available to Virginia public school divisions, including early childhood special education and early intervention programs, through the Virginia Network of Consultants for Professionals Working with Children Who are Deaf and Hard of Hearing (VNOC). Contact: Tracey Yurechko, Project Director at (804) 828-1342
Virginia Consortium for Teacher Preparation in Visual Impairment (VI Consortium) - The VI Consortium is the only academic program in Virginia for teacher preparation leading to Virginia teacher licensure with an endorsement in Special Education-Visual Impairment PreK-12. Classes are offered through combined on-campus, video, and web conferencing through four universities: George Mason; Norfolk State; Old Dominion; and Radford. Tuition assistance is available for qualified Virginia teachers. Contact: Kimberly Avila, Coordinator at (703) 993-5625
Virginia Hearing Aid Loan Bank (HALB) - The HALB provides hearing aids and FM systems for children in Virginia under age 18 whose hearing loss is confirmed by an audiologist. Devices are loaned for free for up to six months while families/school divisions are waiting for a permanent device to arrive. Contact: Lisa Powley at (866) 596-9367
Virginia Project for Children and Young Adults with Deaf-Blindness (VDBP) - The VDBP provides technical assistance, training, distance education, and networking information to service providers and families of children with deaf-blindness/dual sensory disabilities. Contact: Julie Durando, Project Director at (804) 828-8252
Professional Development for Educational Interpreters - The VDOE provides grant funding to assist Virginia educational interpreters and cued language transliterators with acquiring and maintaining the skills and qualifications that are required to work with children who are deaf and hard of hearing in Virginia public schools. Free regional workshops and 1:1 mentoring support are available.
American Sign Language-English Interpretation programs/courses are offered at the following Virginia colleges and universities:

· Liberty University Telephone: (434) 582-2064

· Northern Virginia Community College Telephone: (703) 323-3192

· Radford University Telephone: (540) 831-5549

· Reynolds Community College Telephone: (804) 523-5604

· Tidewater Community College Telephone: (757) 214-6157


For additional information, please contact Wanda Council, Education Specialist, Virginia Department of Education at (804) 371-4059.


Revised 10/2020